A full 3 hour course from Sunday to Thursday! ♪ All 140 kinds of all-you-can-drink beverage course ★ 4500 yen ⇒ 4000 yen (excluding tax)
Course details
A full 3 hour course from Sunday to Thursday! ♪ All 140 kinds of all-you-can-drink beverage course ★ 4500 yen ⇒ 4000 yen (excluding tax)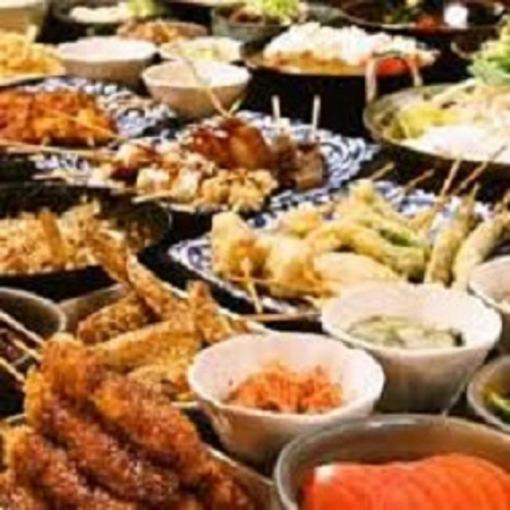 By using a coupon4000 yen
4000 yen 4320 yen including tax
All-you-can-drink available

80 species ★ with all you can drink ♪
Available days for reservation

Monday - Thursday and Sunday
All you can eat 【Haagen Dazs】 ___ ___ ___ 0 【All you can eat your favorite dishes! All you can eat! Drinks all you can eat!】 * And you can enjoy Azatsu soon ♪ ♪ Enjoy making your favorite drink at the drink bar ☆ Credit cards will not be accepted for courses ※ Display prices are exclusive of tax Please confirm + 500 yen for sushi and you can use it all-you-can-eat!
Course menu
【All you can eat your favorite dishes! All you can drink drinks!】
※ In addition, because it is an order viking, you can enjoy ♪ ♪
Appetizers & salad bar included!
(Example: Edamame, potato fly, cabbage, radish, carrot, seaweed, etc.)
■ Nabe salt or soy sauce
Tango pot & chicken pot
Shime: ramen, rice cake set
■ Boiled onion ■ Deep-fried chicken wings ■ Tote bowl
■ Rice curry ■ Ochazuke (plum, shit, salmon) ■ White rice
■ Kushikatsu (sauce, miso, salt)
■ Deep-fried skewer (shrimp, squid, shrimp, scallops, fish sausage
Pumpkin, eggplant, shishito, shiitake mushrooms, sweet potato)
* There is a case of menu contents change due to purchase convenience.
※ Please be careful not to run out of popular items.
※ We are refraining from visiting our store in principle student clothes.
Please understand that there are things you acknowledge when visiting us.
All-you-can-drink menu
· Beer-filled beer
· Asahi keg beer packed beer
·Highball
· High Ball · Ginger High Ball · Cork High Ball · Calpis High Ball · Real High Ball
· Shochu
· Black Kirishima / Kikaijima / Nikaido / Forgotan / Kinmiya
Local sake
· Kunimori (Aichi) mellow plum wine
·Cocktail
· Cassis · Peach · Gin · Vodka · Recommended
·wine
·Red and white
·sour
· Lemon · Lime · Orange · Grapefruit · Plum · Recommended
·Fruit wine
· Apricot / pear / cherry / grapefruit / yuzuraindon honey / lychee / giant monkey / mango / plum / mojito
·Soft drink
· Oolong tea / orange juice / cola / Calpis / real gold / grapefruit
Coupons that can be used with this course
2018/12/11 update